THANK YOU!
Yesterday Summit Dog Training hosted our biggest event to date - our first [annual??] Shelter & Rescue Appreciation Day. I am still blown away by what a great time we had! SO. MUCH. FUN. And lots of learning, laughing, and sharing our favorite dog (and a few cat) stories and experiences with others with similar callings in life.
We are so humbled to have had the opportunity to give back to you, the S&R heroes that do so much for the animals in your communities. Thank you for coming from all over Northern Colorado (Denver, Arvada, Boulder, Longmont, Broomfield, Lafayette, Windsor, Greeley, Littleton, Westminster, Fort Lupton, and of course, Fort Collins) to spend the day with us.
I unfortunately failed miserably in the photography department, but here are a few glimpses of the day that I did capture with the camera: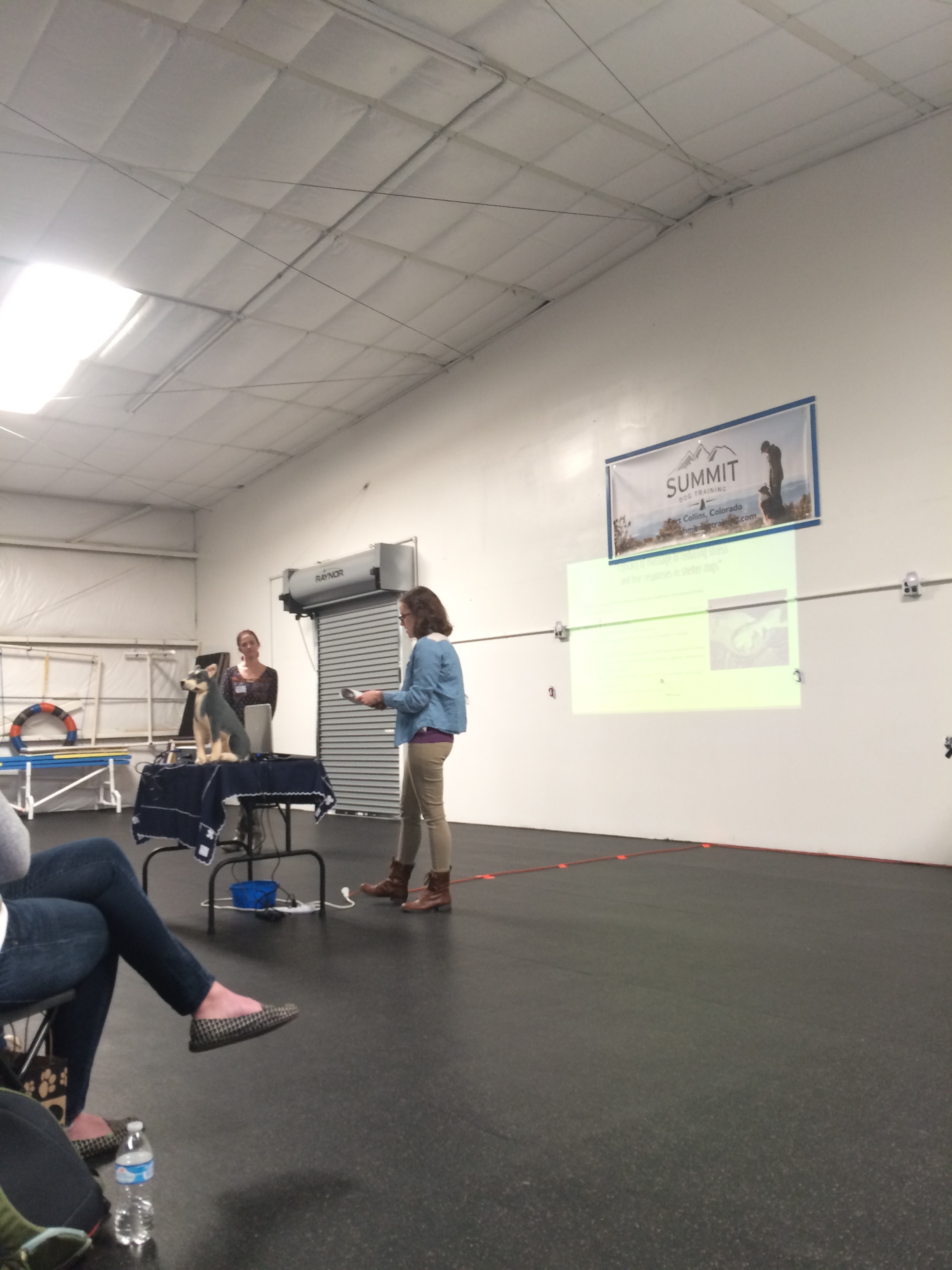 We were much better, however at getting video! Here is a montage of the event. Enjoy!
We couldn't have done this event without the help of our community partners & presenters. Thank you all for your contributions and enthusiasm for partnering with us in this endeavor!!!
Sponsors: Bentley's Pet Stuff, Bones Du Jour, Butter Cream Cupcakery, Earthborn, The Second You, Tails & Trails Photography, Sahti, K9FitnessWorks, Salus, Good Dog Behavior Training, Front Range Event Rentals, Rawah Dog Outfitters, Inspired2C
Presenters:
Cheryl Kolus, C.L.I.C.K.
Clair Martin, Peak Animal Wellness & Massage
Emily Tronetti, Heal to Howl
Amy Creaven, Trust Your Dog Training
Amber Quann, Summit Dog Training
Megan Donovan, Dogs Deciphered
Angel Williams, Adams County Animal Shelter
Charissa Beaubien, Summit Dog Training
And I would be remiss if I didn't give a special shout-out to Charissa, who helped make this event happen from brainstorming to cleanup! You're the best!